How comforting would it be to be able to talk to someone who understands we do and we can help.
2.7 million men in England currently have a mental health problem like depression, anxiety or stress and their situations have in recent years been exacerbated by the tough economic climate. Mind has previously found that 37% of men are feeling worried or low with the top three issues playing on their minds being job security, work and money.
Despite men and women experiencing mental health problems in roughly equal numbers, men are much less likely to be diagnosed and treated for it. The consequences of this can be fatal: out of 6,233 suicides in England in 2013, 75% were men (source ONS).
Quite often a main contributor of these actions is that men commonly find it hard to talk about any problems they are facing and when they do want to talk they don't know who to talk to. We have a culture in this country stemming from historical times where some men think it's seen as being weak or a failure to be able to talk when they are not coping. "Get on with it", "Man up", are phrases often used along with sticking to the British 'stiff upper lip'. Now for some men this attitude is fine and works for them, but clearly this doesn't work for all.
Paul Farmer, Chief Executive of Mind, said:
Sadly too many men wrongly believe that admitting mental distress makes them weak, and this kind of self-stigma can prevent them from seeking help and ultimately can cost lives. Compounding this alarming situation though is the fact that often when men do reach out for help the appropriate support is not there for them. 
You are not alone-anyone can experience life situations that 'get on top of us' and can affect how we feel, but it's how we can cope better or 'bounce back' that's important. We asked a variety of men how they cope with life's stresses, click the picture to see their view:- 
So it's time to make changes and how can you go about this?
Well for a start-you're here reading this! Part of making changes is to acknowledge things aren't right and you want things to be different-for the better.
There are two ways we can help, one is to have a look at our self-help section and see if any of the ideas work for you. The other is take up our professional services: individual therapy or workshops. For details of the individual therapy see here.
A recommendation by the Football Association is to engage in Mental Health First Aid, a recognised educational course designed to enable you to help people having a mental health problem, before professional help can arrive – just like traditional first aid training. Mind in West Essex offer these courses and more details can be found here.
We run workshops that look at stress, what causes it, how does this affect people and how to manage better. The length of these can be varied to suit demand, but 60-90 minutes is usual. We can run these on our premises or at a venue to suit purchaser, such as workplace. For details contact Mike on [email protected].
The other option is to visit your GP and talk through the options he can refer to. 
Whichever route you choose doesn't matter, the important thing is if you feel you are not coping to do something about it-that isn't being weak or being a failure, but is being strong knowing you are taking steps to feeling and coping better.
Suicidal Feelings?
If you have or are experiencing suicidal feelings, please see the leaflet below for more information and resources that are available.
How To Cope With Suicidal Feelings
Case Study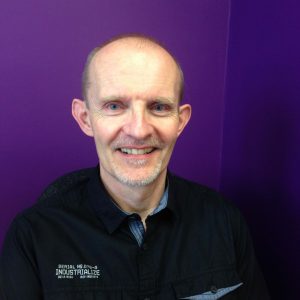 I have an advantage in that my job is helping people to manage their mental health, so I get to 'practice what I preach'.  In the work that I do I get to have a go at various techniques and find out what works for me to manage any stress / anxiety. There are various methods to use and I find it's important to be open minded to new ideas and to persevere for a while to see how well they work or not. Understanding the process of stress / anxiety goes a long way to accepting when I feel these emotions knowing that when the 'situation' is over things will calm down. Using methods from Cognitive Behaviour Therapy (CBT) and Acceptance and Commitment Therapy (ACT) I find useful in that I can choose to challenge any unhelpful or negative thoughts or 'just notice' the thoughts without them bothering me too much. What also helps is to control breathing and use muscle relaxation to reduce the physical symptoms. What I find reassuring is that ways to manage stress / anxiety are straightforward and it doesn't take long to make changes that really help.
Case Study
Self Help, Andrew Voyce
Someone said to me: mental health does not go away. So what that means for me is that I have a severe and enduring condition and that needs looking after.
 
Most of the time, for twenty or more years now, I get along just fine. With a combination of the right medication that does not cause horrendous side effects, with talking therapies, and with a supportive social network, the days are OK and sometimes fruitful.
However, I do get challenges from time to time. There was one challenge about ten years ago in 2005, and I have a similar challenge right now. I've learned how to deal with things, how to cope. Both these difficulties arose from conflicts with neighbours. Both times I experienced a 'flight or fight' type of reaction. I did not know whether to face hostility with hostility,  or to run away and maybe sleep in my car or somewhere else. Both times I was able to reach out for help.
How did I get help for these challenges which threatened to make it so I would lose all the good things I had built up? I spoke to people. I spoke to trusted caregivers, and in particular people I had remained in contact with since my last time of severe psychosis, where I lived in bus shelters for five years and was severely antisocial. Ten years ago I found refuge in a mental health sanctuary before being rehoused. This year that service of respite is no longer available. So I have talked things through. At first I thought: This is no good, I can't go through this again, I need to find help. So I went to my GP and had an assessment from a psychiatrist and the crisis and response team. I was encouraged to go through the channels to resolve the difficulty with my neighbour, and that is ongoing. I got immense support from caregivers of old and realised that perhaps there is more than one way to resolve problems. I have been reassured and find acceptable ways around this. I will not jeopardise all the good things I have built up over the last ten or twenty years.
I support the idea of the WRAP plan (Wellness Recovery Action Plan) and although I haven't got a WRAP, I might look into that for the future. I might look into WRAP and similar recovery aids.
What I know is to call on all the resources I have and all the people I trust, as well as current caregivers such as the GP. These contacts have helped me to know that I am not alone, that virtually all problems have happened to others too, and there are ways to deal with such issues that may damage my wellbeing and mental health. The system is not perfect and assuming it will just resolve things for me is not an option in 2015. However I have been pro-active and sought help, and that is something I have managed to do – to speak up for myself.
Andrew Voyce MA, September 2015.
Case Study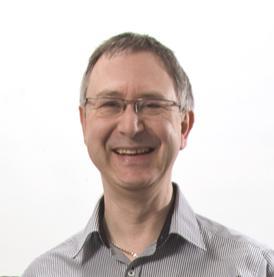 Barry from Chester says "in February 2004 I was made redundant. My wife had a good job, so money was not my biggest concern, but I wanted to continue working to feel valued.  2009 was not a good time in the job market and I was about to turn 50.  Not only that, but my role as a project manager was one which could be done by younger people, so I worried I might be competing for new roles with younger applicants who might accept lower pay.
I started to believe I might never work again and got increasingly depressed.  I felt very lethargic and started to lose my appetite.  Ironically we had two young children, so I had to make myself get up to drop one off at primary school and the other at nursery.  We decided to keep my daughter at nursery so that we wouldn't lose her place if I did get another job.  But at least this gave me a reason to get up in the morning, although not necessarily a reason to shave. The same applied to my son's place at after school club.
The company did fund an outplacement service to help me get another job and the man assigned to me promised to meet every 2 weeks to see my progress in CV writing and job applications, and to offer tips and suggestions to find a new role. We both knew it would be full on task every day just to get another job. The man said whatever the company had paid the agency, he would stay with me until I got a role, for no extra cost, however long it took.  So long as I kept at it and kept meeting him, he would stay on my case.  It was a big incentive to make an effort, even though the depression squashed my drive to do so.
The depression made any activity an effort, including parenting, so I often picked up the children at the last possible times, as it was tough to motivate myself to get out of the house and into the car to collect them.  
With the outplacement guy needing to see progress, I had some incentive to search for online jobs, get my CV into shape and onto agency websites and to set up daily job search e-mails.  One thing he did say was that with my level of skill, and the desire to stay local, it would take about 8 months to find a job. In some ways this set my expectations and allowed me to tolerate some early interview failures.
The depression made me feel very tired and I would often go back to sleep after dropping the kids off.  But the need to job hunt to maintain the outplacement support did give me enough push to make myself get up mid morning and keep on the job search.
The strangest thing about job-hunting when depressed is that, once you secure interviews you have to do 2 things:  1) prepare a list of your achievements to answer the interview questions with good examples and 2) attend the interview looking presentable and hear your own voice spouting out how great you are, with lots of good achievements and abilities. Both are a good counter to feeling depressed, feeling you're no good, feeling unemployable.  Each interview gave me a little extra strength to face the world.
After a good number of interviews I did indeed secure a job, supported by this guy and sure enough took about 8 months.  The good news was that I got the new role still in 2009, so my CV had year on year continuity.  Of course once I had the new role, I no longer had depression.
Case Study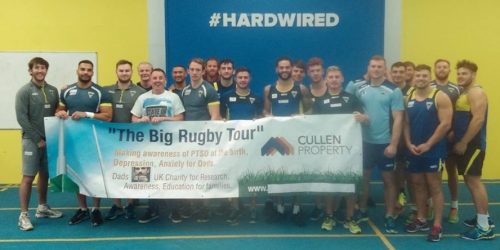 People have often said " Mark why are you so open about talking about your mental health" and I often reply that if I had a bad arm and needed to tell someone I would. There are many reason why my story has gone over the world and that is only due to dads not coming forward and sharing their illness. We only know due to recent reports by the national childbirth trust which I am proud to have been involved in that 1 in 3 fathers are worried about their mental health and 3 in 4 are worried about their partners mental health too. To think all these families are suffering in silence it shocks me even today in the year 2015.
The other reason I am so open is that by telling my story in the national media men may seek help quicker and that is so important. I also say the quicker the help the quicker the recovery, whereas for me it manifested and presented as anger ond I was drinking to stop my mind racing. I suffered for years and only when I came out and talked about my postnatal depression and what I know now to be PTSD (Post-Traumatic Stress Disorder) at the Birth I didn't fully understand me. I have since been depression free for a big period now and of course mentally stronger. At the age of 41 I was diagnosed with ADHD (Attention Deficit Hyperactivity Disorder) which of course I have had all my life, but was a big turning point.
Awareness is so important and that is the reason I have started "Dads Mental Health Awareness Week" starting next June. We aim to raise awareness for dads who may be affected by stress, postnatal depression, post-traumatic stress disorder at the birth, anxiety in new dads and more. We need more education for fathers as many issues can arise if the help is not there for them. Many families break up and in some cases volience and anger presents. There is the importance of the child and bonding attachment. 
Case Study
One thousand scars…by Kim Wheeler (explicit in content)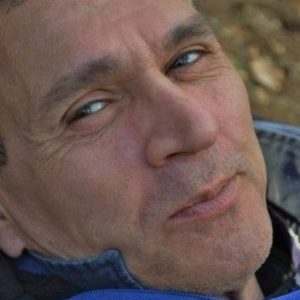 Let me begin by painting you a vivid picture…I was sitting in my lounge when I was suddenly hit by the realisation of how crap my life had become…I reeled at the reality, my mind imagined all my physical wounds and I saw and felt the scalpel slash my hands, the back of the hand axe smash my face, the large axe smashing into my foot and then finally, the sledge hammer smashing into my lower spine..In slow motion I began to fall on to my knees and as I did, with gaping wounds and a blood soaked body, a hole opened up in front of me and as I continued to fall, my body separated into one thousand copies of me. We silently continued to fall, all one thousand copies of me slamming in to the ground at the bottom of this dark, cold, barren shit pit. We rejoined as one. I felt my body, the dripping blood, the open wounds and I fucking screamed and I continued, to fucking scream.
Silently, I checked my new surroundings, my new home, my very own shit pit. I reached out to touch the walls, my hands still shaking and the wounds still open and painful. I looked up and I kept looking up and there in the distance was a pin prick of a light. I screamed again and again I screamed, 'you cxxt, you fucking cxxt,' which seemed to echo forever.
My screaming soon dissipated, only to be met with fearful realisation of exactly where I really was. I was fucked!
I stood and began to climb, three foot, four foot, five foot, 'wow this is progress' I said smiling at the easiness of this task, but then, I slid down, three foot, four foot, five foot, and back down onto my smashed and bleeding feet. 'I'm not giving up' I whispered and again I began the arduous journey towards the light. Three feet, four, five, six, seven foot and again I began to slide down, but this time the walls had glass sticking out which scythed into my already bleeding flesh. I sank to the floor and I openly wept, to no one.
I looked up again to see the dim light and again I climbed and I climbed and with each step I grew stronger. I ignored the pain. I was on a mission and I wasn't about to let myself down, the world and its fucking family had already done that, this was my battle and I wasn't going to lose.
Breathless and dirty I climbed out of my very own shit pit. The light was intense; it took a while to adjust to my new surroundings. I had found myself in a small brightly lit cave. One more push and I dragged my carcass out of my very own shit pit and I collapsed, breathing heavily on the dirty ground.  
I screamed, 'I fucking did it.' I checked my wounds of congealed blood and dirt. It didn't hurt. I unsteadily stood up and made my way to the cave entrance/exit. The light bathing my broken body felt good. I walked closer to the exit but was stopped in my tracks by an invisible screen, 'oh bollocks, seems I still have a way to go.'
I sat on the ground dangling my feet into the vast shit pit that I recently vacated. I smiled then I closed my eyes and slept. I awoke some time later, stood up and walked out of the exit of the cave and went to work.
I made a plan, a ten year plan to heal myself; small steps at first, step one, attend a pain clinic and talk with a clinical psychologist  and remove forty years of physical, mental and sexual  abuses meted out in my children's home, my foster home ,my adopted home my boarding school and then my work place. I learnt about my injuries, I learnt about my pain, I learnt how to forgive the perpetrators of so much hurt and I began to learn how to like myself.
Four years soon elapsed, I had faced the past, now alone, I must face the future. I then rescued a dog, one of the best things I have ever done and over the past twenty one years I have rescued and trained six, they taught me I can be loved, they don't  find fault, they just love and I, was allowed to love them back, this, was new to me. With this new found companionship I began to feel good, walking everyday in the woods, slowly healing the wounds.
I gave up all drugs, the insidious legal and the calming illegal. I gave up drinking and going to noisy hostile pubs then taught myself how to write and now, I have written and had published eleven books. I taught myself photography and recently I have had one of my images in the Louvre, Paris which was also featured in a book. I took up the guitar; I wrote poetry to help remove the mental angst. I joined a gym and I got fit, it took longer than I had thought, but I set out to self heal and become who I wanted to be, not some angry, dangerous, lonely drug addled screaming drunk, but a peaceful content man and I have found the less I have, the happier I became. In short, there is a way out, there is always a way out, it just depends on if you want to.
I did, because I deserved better and I became that content and happier man.
For Kim's book, The Battled Scarred Journey click here.