Time to Change
Time to Change is a growing social movement changing how we all think and act about mental health. Still too many people are made to feel ashamed or isolated because they have a mental health problem but we're here to change that.
We have our very own champions in West Essex and we'd love you to meet them; so here they have a little bio and story below. Just click on the champions and to find out more.
If you would like to become a Time to Change Champion or to find out more contact us on [email protected].
Munaza
I have worked at MiWE since April 2017 as a Wellbeing Assistant and now a Support Time and Recovery Worker. I am currently training for my Level 4 diploma in Therapeutic Counselling and have lived experience of depression, anxiety and psychosis. I also help to run Herts & Essex Community Farm in my spare time and have an active interest in horticultural therapy. I am passionate about ending the stigma that people face in all walks of life regarding their mental health and am committed to championing the cause of Time to Change within my workplace, voluntary work and personal life.
Katherine
It's almost impossible from the outside to tell if someone's suffering with mental health problems, and the feeling of helplessness and shame this isolation causes can make existing issues so much worse. I believe that it doesn't have to always be like this; the more people in the world who have an understanding and acceptance of mental health and can recognise it from an early age, the more who can get the help they need. I've suffered from depression and anxiety since a young child and it has been an enormous challenge to battle against throughout my life. Like so many, I've improved a great deal, though I will never be truly rid of its effects and hindrances. I can only continue to do the best I can, and that's enough'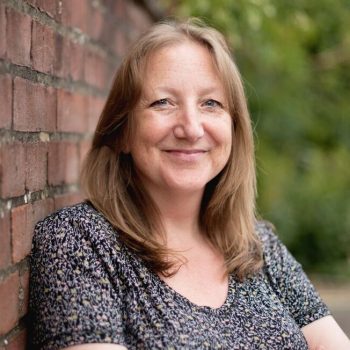 Jen
I decided to become a Time To Change Champion because I think it's important that people are open about their mental health. With one in four people experiencing mental health problems at any one time, it follows that everyone will come across it in some form or other during their lifetime. I want my children to grow up knowing that being mentally unwell is just as valid as being physically unwell, and that we should be ashamed of neither. I think it's crucial for people to realise that there is help and support available, and that it's important to open up - to family, friends, or a professional. Having overcome depression myself through seeking help and through talking, I now know my triggers and how to look after my emotional well-being. Being a Time To Change Champion to me is about bringing conversations about mental health to the forefront for the benefit of all.
Tom
My name is Tom Ryder. I am a musician and journalist, and I have a bipolar diagnosis. I have chosen to be a Time to Change Champion because I'd like to share my experiences in order to help others overcome the challenges they may be facing. I never expected that I would experience difficulties with my mental health. I was a very high achiever at school and went to Durham University to read English. I was having the time of my life, but before long the stresses of university study began to take their toll. I developed severe insomnia, which spiralled into mania and psychosis. I spent several spells in hospital and after this had cycled for 2 or 3 years, I took the very difficult decision to withdraw from my course. I felt as though the path my life had been on was completely broken apart, and I had to start again from scratch. What was more, all of this was happening in my early twenties, when I felt I should have been thriving. I have been well since 2013, and have found medication that works for me. I run my own business singing at more than 50 weddings a year, and write about music and private jets for two separate publications. I have also founded an organisation called Retune, which links wellbeing and mindfulness with live music and other creative pursuits. I have definitely experienced some dark times, and there be more tough spells ahead I'm sure, but I'd like to use what I went through and how I recovered from it to inspire others. What we project on the outside does not always reflect what we feel on the inside, and when we talk about how we are feeling, we can discover that we have more in common than we realise. It's OK not to be OK. I'm ready to listen and help in whatever way I can...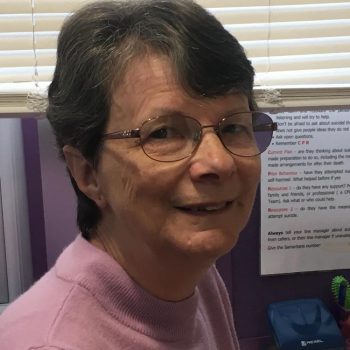 Sylvia
I have been interested in the Time to Change organisation for some time and have been involved in the Time to Talk days for the last couple of years. When the opportunity arose to become a Champion I knew this was a way I could contribute through my own experience of mental ill health by letting people know it is OK to talk more openly now than it was in the past. It has only been through my volunteer work with Mind in West Essex that I have personally been more able to change my own attitude of embarrassment and stigma and if I can enable others to be the same I feel I will have made a useful change to the way people view mental health.