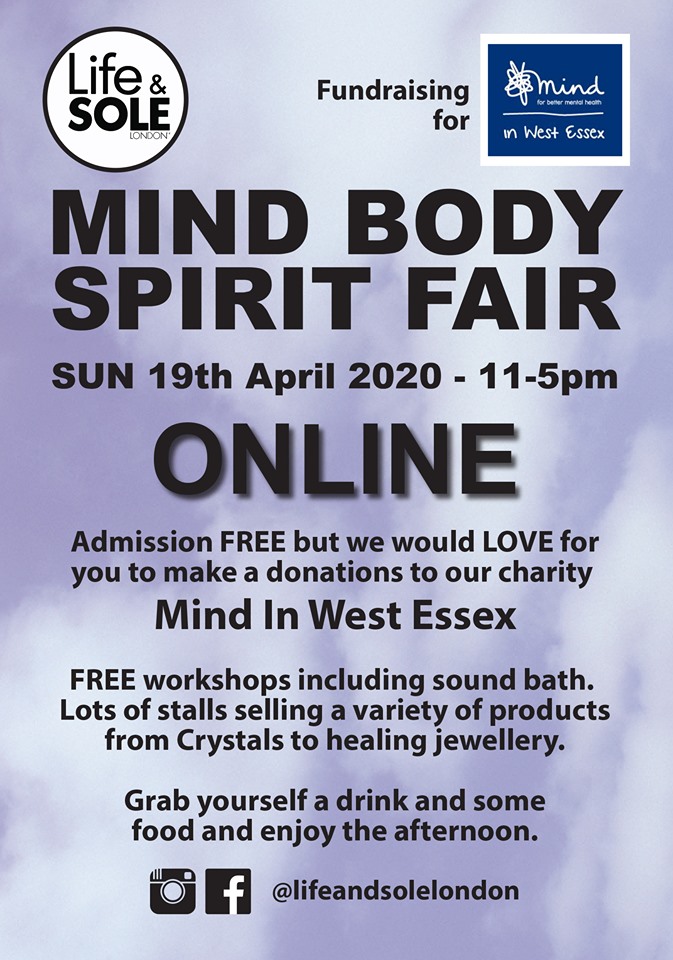 Thank you to my donors
lovely event and a great charity to raise money for.
Such great work. Thank you.
Lisa Wood (Bannister)
£10.34
Life & Sole Mind Body Spirit Event
We run charity events and Mind West Essex do such amazing work in the community and we want to ensure you can keep going by encouraging people to donate.